All Upcoming Shows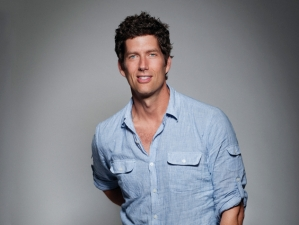 Kevin Griffin made his professional debut in 1995 as the singer and songwriter for New Orleans-based Better Than Ezra. Their debut record, Deluxe, went double-platinum fueled in part by the success of the #1 Modern Rock track "Good". The band's follow up record, Friction Baby, went Gold and contained two Top 10 Modern Rock tracks. 2001 brought another Top 10 Hit with the single "Extra Ordinary", and in 2005, BTE had a Top 10 Hot AC hit with "Juicy".
Most recently, Kevin has been writing and producing for a variety of artists in Rock, Pop, and Country. Kevin has two songs on the most recent Sugarland CD including the #1 Country hit, "Stuck Like Glue". Other cuts include songs written and produced for artists such as James Blunt, David Cook, Augustana, Missy Higgins, Train, The Rouge, Get Scared, Daniel Powter, Tristan Prettyman, Josh Radin, Brendan James, to name a few.
Kevin recently re-located from Los Angeles to Nashville, where he is setting up his own studio and continues to collaborate with various artists and songwriters including Zac Maloy, Tommy Lee James, Jess Cates, and many more.