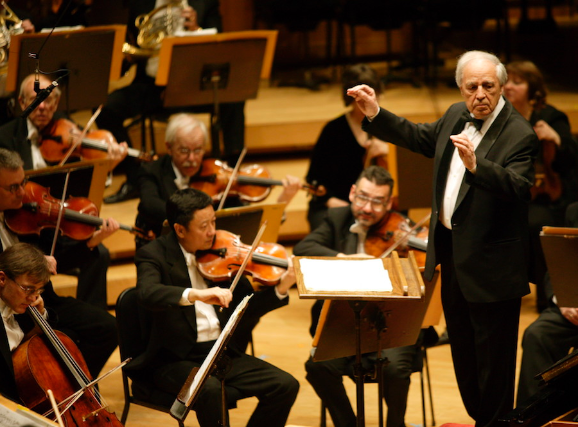 FREE | NO ADMISSION | REGISTRATION REQUIRED
Call 847-805-0875 with any questions.
Dempster St. Pro Musica presents 'Making Music Modern' a free concert dedicated to the memory of Pierre Boulez (1925-2016), important composer of modern music and internationally known conductor. Boulez was Principal Guest Conductor of the Chicago Symphony Orchestra 1995-2016.

The concert is a 2 hour introduction to important chamber music by major composers of the 20th century including Debussy, Stravinsky, Bartok, Boulez and others. A narrator will assist the audience in the understanding and appreciation of the works performed and the historical context in which they were composed.

The performers include many Chicago Symphony musicians who worked with Boulez during his many seasons in Chicago as well as other players who participated in Music Now Concerts and the Music at the Millennium Festivals(1998-2000).

'Making Music Modern' is sponsored by the Elizabeth F. Cheney Foundation and is part of the 10th anniversary season of Dempster St. Pro Musica.