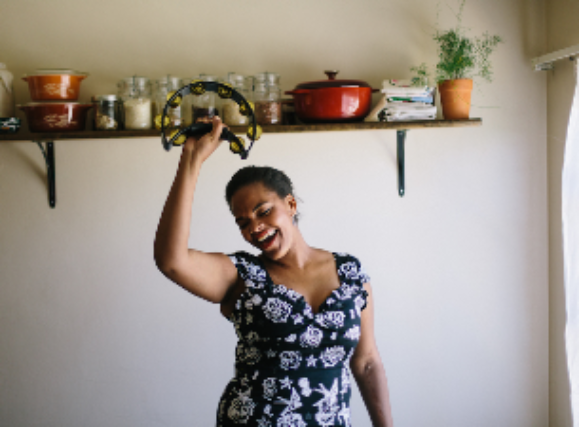 "I didn't think I was going to live past 20 years old," recounts Liz Vice. It's a surprising revelation considering the vitality and energy she exudes onstage, but it brings context to the utter joy and gratefulness and humility and magic that imbues her soulful voice throughout 'There's A Light,' her debut album. Vice is an unlikely breakout artist—she'll be the first to tell you that she never intended to share her singing voice with anyone—but she's overcome the odds with a survivor's spirit, discovering that sometimes we have to travel dark roads and long nights before the sun can illuminate our true path.
Born the middle of 5 children and raised by a single mother, Vice grew up in Oregon with dreams of becoming a filmmaker. She faced an unthinkable plot twist at the age of 15, though, when she was diagnosed with an autoimmune disease and her kidneys began to fail. By 19, she'd begun what would turn into three-and-a-half years of dialysis, during which time she faced down congestive heart failure, dangerous weight loss, and a series of hospital-borne infections that could have proved fatal to someone in her condition.
"Instead of praying that I would be healed, I was just so tired that I would pray for death every day," she confesses. "But every day I woke up, I decided to live that day to the fullest."
When well enough to work, she put herself through medical assisting school and was blessed with a much-needed kidney transplant. The new lease on life encouraged her to pursue her dream of filmmaking, long-since put on hold in the face of her struggle to survive.