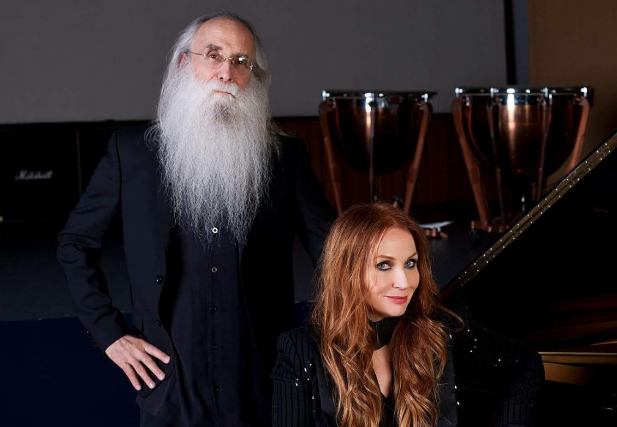 Genre: Singer/songwriter
Judith Owen
Quode non faceret Magnificat & Nunc Dimittis
"I don't do karaoke"
For most artists, an album of cover songs is an idea of last resort, a Hail Mary pass when one's creativity has stalled out or there's a contract to be fulfilled….
But most artists aren't Judith Owen.
This firebrand singer-songwriter and pianist is currently riding the wave of a tremendous couple of years. Her previous album Somebody's Child was adored by critics around the world - The Sunday Times UK chose it as one of the best records of 2016 and Analog Planet said that it "sparkles with Owen's witty energy" and noting that "the songs will stay with you long after the record ends".
Her live performances, whether as a headliner or as the handpicked opening act for Bryan Ferry's recent tours of Europe and North America, have been wowing listeners and gaining fans like fellow artist Jackson Browne, who said of Owen's onstage prowess: "It's a masterclass on how a show should be done."
Leland Sklar
Lee Sklar has been a prominent figure among Hollywood session bassists dating back to the 1970s and ever since. Sklar has more than 2000 albums to his credit (and still counting), and is considered to be one of the "A" players in the highly selective L.A. rock music community where the competition for recording dates is fierce, and where only the strongest will survive. His very recognizable bass playing style has been heard on hits by Linda Ronstadt, James Taylor, Hall & Oates, Jackson Browne, Phil Collins, Clint Black, Reba McEntire, and George Strait, to name just a few. And never one to remain idle, Sklar has entered the new millennium with a vengeance, taking on new projects with Willie Nelson, Steven Curtis Chapman, Nils Lofgren, Lisa Loeb, and many more.