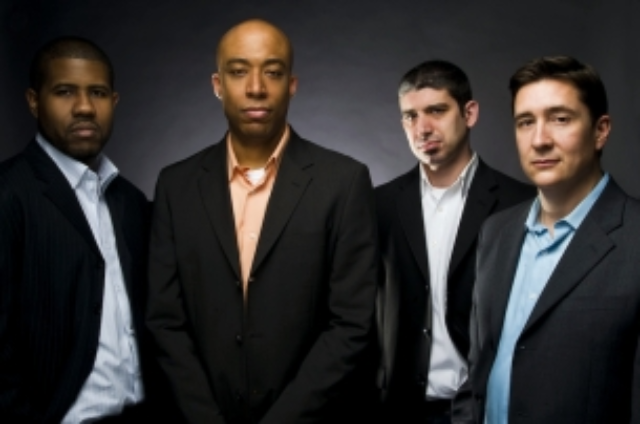 The Chris Greene Quartet has been a highly visible part of Chicago's jazz scene since 2005, and has maintained a stable lineup from the beginning, with the exception of Steve Corley, who has held the drum chair since 2011. Damian Espinosa on piano and keyboards and Marc Piane on acoustic and electric basses have been onboard since the beginning. Unique among Chicago bands, most of whom feature, by necessity, constantly shifting personnel, the CGQ has been able to develop a true group sound and feel, harking back to bands from the classic age of jazz when groups could stay together for long periods of time. While honoring the tradition, the CGQ incorporates elements of funk, hip-hop, rock, pop, the blues and reggae, reflecting their diverse backgrounds.
Greene grew up, and still lives, in Evanston, Illinois, and has also enjoyed a healthy and wide-ranging career as a sideman, playing or recording with bands and artists ranging from Brazilian soul/MPB star Ed Motta, M-Base pioneer Steve Coleman and Five Elements, Prince collaborator Sheena Easton, rapper Common and Motown legends The Temptations.
CGQ will be celebrating the release of "Boundary Issues," their newest release on Single Malt Recordings.