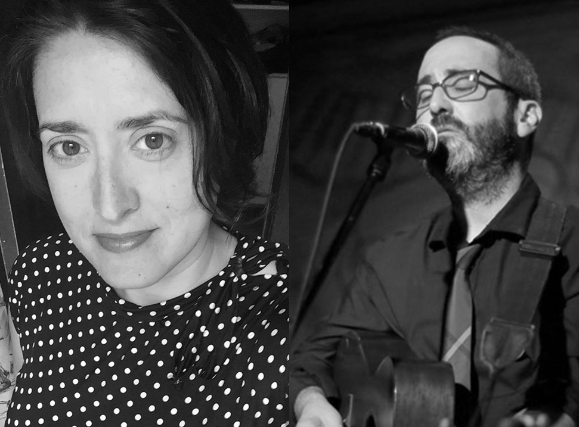 Two great records. One great night of music. Come listen to these classic albums lovingly re-created right before your very ears:
John Hiatt, "Bring The Family"
Linda Rondstadt, "Hand Sown...Home Grown"

GERALD DOWD is a Boston-raised, Chicago-based drummer/songwriter/singer who has spent the better part of 25+ years playing with 2-time Grammy nominees Robbie Fulks and Justin Roberts, Frisbie, Chris Mills and Nora O'Connor, among others. He has 2 albums of original material under his belt, and has toured the world. Including Des Moines. In 2014, he organized a benefit for the Greater Chicago Food Depository in which he performed with 16 bands over 13 straight hours, in the process causing his wife a great deal of concern.

RACHEL DREW is a singer-songwriter from Chicago who grew up singing Linda Ronstadt songs into a hairbrush. Like Ronstadt, Rachel combines soul, country, and pop, to create a sound that's all her own. She fronts an originals band called Rachel Drew & the Bitter Roots with Steve Dawson, Gerald Dowd, Dave Nelson, and Alton Smith. She performs with many other artists, singing everything from jazz standards to the Rolling Stones. She regularly appears with Gerald Dowd, Tony Richards, Peter Joly Group, Phil Angotti, Great Moments in Vinyl, and more. Her first album of original songs, "Under the Sun," was released in February 2016.
Filling out the band for this performance will be Scott Stevenson (keys), Chris Walke (guitar), Chad Watson (bass) and Justin O'Connell (drums).