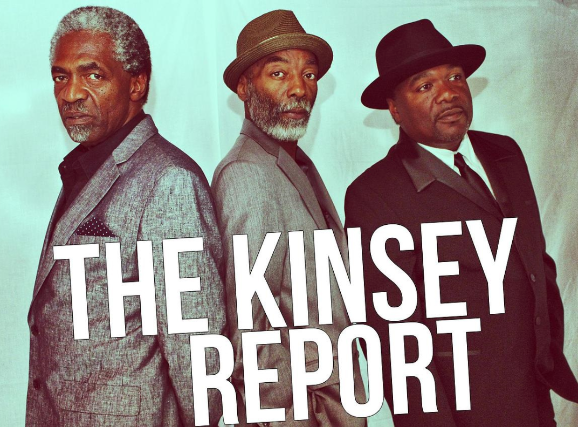 The Kinsey brothers, vocalist/guitarist Donald, drummer/vocalist Ralph, and bassist/vocalist Kenneth, enjoyed enormous success throughout the 80s and 90s recording, and touring first with their late father, Lester "Big Daddy" Kinsey, as Big Daddy Kinsey and the Kinsey Report, and then on their own. The Kinseys arrived on the blues scene in 1985 with a winning formula, joining forces with their father to create a signature sound that mixed the traditional with the contemporary. Big Daddy's rich baritone vocals, slide guitar and harmonica playing reflected his Mississippi Delta roots, while the younger Kinseys added reggae, rock, gospel and soul to the mix. Driven by Donald's soulful vocals and impassioned guitar playing, and the tight, in-sync rhythm section of Ralph and Kenneth, the Kinsey Report created a singular sound that caught the attention of blues fans worldwide.
The frantic pace of those years, coupled with the loss of beloved family members, came to a head with Big Daddy's passing in 2001. Although music was still in their lives, making music became less of a priority as the brothers entered a time of healing and reflection, a time of "trying to get life right," as brother Ralph says. According to Donald, "we needed time to see where we were individually first, then as a family and as a group."
Life's lessons seem to have strengthened the family bond and the resolve to move forward both spiritually and musically. Musically, according to Kenneth, the timing is right. "I am very happy and pleased that we're gonna be part of the blues landscape that is out there. It is a different landscape now, ever evolving and moving forward." The Kinsey's planted the progressive seeds for this landscape over some twenty years ago. How fitting is it that they are back, and again leading the way.