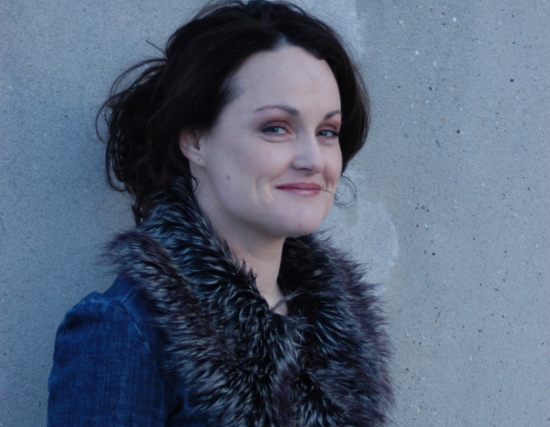 Singer-songwriter and pianist Anne Heaton has amassed awards and praise from critics, fellow artists and fans with her songs that are by turns "tender, barbed and spiritual" (Washington Post). Her graceful, vulnerable, and at times, humorous pop-folk songs have captured audience imaginations for over a decade.
Heaton has played the Sundance Film Festival, Lilith Fair (2010), and was a featured artist on the New York Times Music Podcast (where her music was called "absolutely gorgeous"). Heaton has also played numerous times on NPR and has shared the stage with some of her favorite artists including Sarah McLachlan and jazz drummer Max Roach. In 2012, she was invited to perform on The Cayamo Cruise as part of Winterbloom (featuring Antje Duvekot, Meg Hutchinson and Natalia Zukerman) with artists such as Keb 'Mo and The Civil Wars.
Known for the infectious energy of her live performances — "a natural performer [with] a rich, soaring voice" (Seattle Times) — Heaton has toured throughout the US since 2001 playing acoustic venues, outdoor theaters, rock clubs, and festivals. In addition to her headlining shows, Heaton has toured with/opened for Jewel, Melissa Ferrick, Martin Sexton, HEM, Chris Trapper, Jill Sobule and Jonatha Brooke. 

Heaton studied Great Books at the University of Notre Dame, writing her senior thesis on Debussy's piano works and then enriched her musical experience by studying composition and jazz vocals at The City College of New York. Always a big fan of Peter Gabriel, the Indigo Girls and Tori Amos, she also became fascinated by early American spirituals while living in New York, and sang in a Harlem gospel choir directed by John Motley.

Heaton's most recent albums are Honeycomb and Dora and she is also the recent founder of Soul Songs School, an online songwriting school for songwriters who want to improve their craft while writing from a deep & soulful place. For more information, please visit www.anneheaton.com.
Andrew Kerr
Andrew has toured nationally for many years, and has played prestigious venues like the Ark in Ann Arbor, The Birchmere in Virginia, The Tin Angel in Philadelphia, and Club Passim in Cambridge. He's been featured at Folk Festivals like Falcon Ridge Folk Festival. He's shared the stage with artists such as John Mayer, Matt Nathanson, Marc Cohn, Shawn Colvin, The Weepies, John Gorka, Dar Williams, and Susan Werner.
Andrew has 5 albums to his credit as well as numerous compilations. He will be celebrating the release of a new record with his 10 piece band at Space this this Spring.
When he is not touring, Andrew lives in Evanston, with his wife and three kids. He owns a Concrete Countertop business: Kerr Concrete Designs.