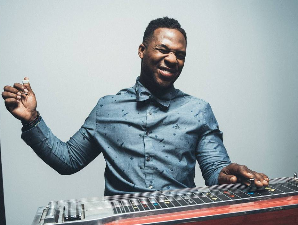 Thu
Sep
07
2017
8:00 pm
Robert Randolph & The Family Band
The VIP 'Got Soul' Soundcheck Experience ($89 per ticket) includes the following:
One (1) general admission ticket
Invitation to attend soundcheck
Early entry to the general admission floor
Full group & "Family Photo" on stage with Robert Randolph
On stage individual photo opportunity seated at Robert Randolph's slide guitar (does not guarantee an individual photo with Robert)
One (1) limited edition tour poster, signed by Robert Randolph
One (1) commemorative laminate
Early access to the cash bar
Crowd-free merchandise shopping
Many musicians claim that they "grew up in the church," but for Robert Randolph that is literally the case. The renowned pedal steel guitarist, vocalist and songwriter led such a cloistered childhood and adolescence that he heard no secular music while growing up. If it wasn't being played inside of the House of God Church in Orange, New Jersey—quite often by Robert and members of his own family, who upheld a long but little known gospel music tradition called sacred steel—Randolph simply didn't know it existed.
Which makes it all the more remarkable that the leader of Robert Randolph and the Family Band—whose label debut for Sony Masterworks, Got Soul, will be released on Feb. 17, 2017—is today an inspiration to the likes of Eric Clapton, Carlos Santana and Derek Trucks, all of whom have played with him and studied his technique. It wasn't until he was out of his teens that Randolph broke away from the confines of his social and musical conditioning and discovered rock, funk, soul, jazz and the jam band scene, soon forging his own sound by fusing elements of those genres.
By the early 2000s, Randolph had begun applying his dazzling steel guitar technique to secular music, and from that grew the Family Band. The group's sound was so different than anything else around that they were soon packing New York City clubs. Their first album, 2002's Live at the Wetlands, was recorded at the now defunct jam band haven, and was followed by four studio albums and another live set, each widening the band's audience—they've long been regulars on the festival circuit—and broadening their stylistic range as well.
On Got Soul—which features guest artists Anthony Hamilton, Darius Rucker, Cory Henry—Robert Randolph and the Family Band walk that line deftly, displaying their virtuosity within the context of a dozen smartly crafted tunes.