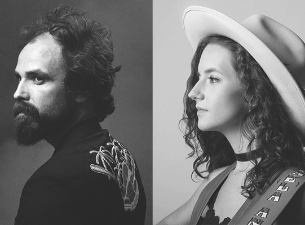 Jonny Fritz
Jonny Fritz is back- with a new album, a new hip, and a new homebase in Los Angeles. When last we met our hero, Jonny had just wrapped up the purgative classic, Dad Country, his call to the rising generation for a renewed lyricism in country music, recorded in Jackson Browne's personal recording studio and released by ATO records. Now in his newest, Sweet Creep, the lyricism returns, but with a wide hopeful grin. Recorded in Jim James' makeshift hilltop studio in Montecito Heights, Sweet Creep reverberates with the same feeling of sunny new vistas. From the empathetic "Are You Thirsty?" to the summer-crushy "Humidifier," Sweet Creep is a freshly-signed lease on life, with the movers downstairs waiting by the truck.
For the couple years prior, Jonny hobbled around the globe on a hip fractured in an ill-advised marathon run. He bounced between Malibu, New Delhi, Houston, Australia, Montana, Tokyo, Mount Hood, London then back again, looking for the right landing for the album, to no avail. A doctor looks up from the x-ray and wisely says "son, you need hip surgery." Jonny finally buckles down in Los Angeles to make music and leatherwork because, as he puts it, "Nashville had gotten too LA for me." And then with some welcome advice from Jim James, Jonny throws himself into Sweet Creep by stripping things down to the essentials. He gathered up the crew-Nashville's Joshua Hedley and Dawes' Taylor and Griffin Goldsmith-and literally recorded the whole album outdoors, in three days, underneath a tent purchased at Home Depot, with half the equipment "borrowed" from Guitar Center. The fresh air, freedom from studio pressures, and strong cups of tea all mix into the music, with ATVs briefly heard in the background and two senior tortoises listening at Hedley's feet as he fiddles away. If as John Hartford tells us, "style comes from limitation," Jonny credits Jim James for much of the pared-down and uninhibited sound of Sweet Creep. James encouraged the first takes, the simpler set-up, the outdoors, and the worry-free flow that coasts us from the first to the last of the record.
Michaela Anne
Upon releasing her 2014 album, Ease My Mind (Kingswood Records), singer-songwriter Michaela Anne garnered considerable acclaim for her introspective songwriting. The New York Times praised the "plain-spoken songs of romantic regret and small-town longing" and the Village Voice listed it among its Top 5 Country Albums of the year. Since then, however, this once-solitary diarist has transformed herself into a gregarious storyteller. Michaela Anne has discovered her inner extrovert.
Bright Lights and the Fame (Kingswood Records), recorded at Farmland Studio in Nashville, is full of sharp observations and easy wit, with several upbeat numbers tailor-made for the dance floor of the nearest honky-tonk. While there are gentler, more personal aspects to it that recall her earlier work, Bright Lights and the Fame displays a newfound brashness, starting with the album's cover image, in which Michaela Anne sports a bedazzled denim outfit, a vintage find that's perfect for catching the spotlight.