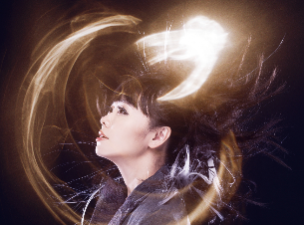 PRESALE: THU 12/8 at 10AM
PUBLIC ONSALE: SAT 12/10 at 11AM
Japan has produced an impressive assemblage of jazz pianists; from Toshiko Akiyoshi and Makoto Ozone to Junko Onishi. And now, well into the change of the 21st century, the pianist/composer Hiromi Uehara is the latest in that line of amazing musicians. Ever since the 2003 release of her debut Telarc CD, Another Mind, Hiromi has electrified audiences and critics east and west, with a creative energy that encompasses and eclipses the boundaries of jazz, classical and pop parameters; taking improvisation and composition to new heights of complexity and sophistication.
Born in Hamamatsu, Shizuoka, Japan on March 26, 1979, Hiromi's piano lesson's started when she was six, and she performed her first recital at that age. Her first teacher, Noriko Hikida, encouraged her to access both the intuitive and technical aspects of music. "Her energy was always so high, and she was so emotional," Hiromi says of Hikida. "When she wanted me to play with a certain kind of dynamics, she wouldn't say it with technical terms. If the piece was something passionate, she would say, 'Play red.' Or if it was something mellow, she would say, 'Play blue.' I could really play from my heart that way, and not just from my ears."