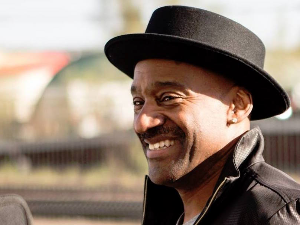 PRESALE: MAY 5 at 10AM
PUBLIC ONSALE: MAY 7 at 11AM

An album entitled Renaissance is long overdue for the widely acclaimed Renaissance Man Marcus Miller. In among the most enviable careers in music, Miller is a two-time GRAMMY®-winner and the composer/producer of ten critically acclaimed and genre-defying albums (seven studio and three live). Even the most devoted follower may be astonished to realize that Renaissance is only his eighth studio project since his 1983 debut, Suddenly, considering the abundance of occasions Miller's name has appeared within album credits and that he has dazzled with performances, compositions and productions – in the company of some of the world's most respected and accomplished players and superstars - from the mid-`70s to the present.

As a multi-instrumentalist, Marcus is highly proficient as a keyboardist, clarinetist/bass clarinetist and, primarily, as a world-renowned electric bassist, topping critics' and readers' polls for three decades. His résumé as an A-list player brims with over 500 recording credits as a sideman on albums across the spectrum of musical styles: rock (Donald Fagen and Eric Clapton), jazz (George Benson, Dizzy Gillespie, Joe Sample, Wayne Shorter and Grover Washington, Jr.), pop (Roberta Flack, Paul Simon and Mariah Carey), R&B (Aretha Franklin and Chaka Khan), hip-hop (Jay-Z and Snoop Dogg), blues (Z.Z. Hill), new wave (Billy Idol), smooth jazz (Al Jarreau and Dave Koz) and opera (collaborations with tenor Kenn Hicks and soprano Kathleen Battle).

As a film music pro, Miller rose from writing the go-go party classic "Da Butt" for Spike Lee's "School Daze" to becoming the go-to composer for 20+ films (from the documentary "1 Love" to the animated children's fable "The Trumpet and The Swan" to the Eddie Murphy/Halle Berry classic "Boomerang").

As a producer, writer and player, he was the last primary collaborator of jazz legend Miles Davis, contributing the composition and album "Tutu" to the canon of contemporary jazz music. The breadth of his collaborative talents were best showcased in his work with the late, great soul man Luther Vandross, contributing to well over half of his albums as a producer, composer and/or player on a string of hits capped by "Power of Love/Love Power" for which Marcus won his first GRAMMY®, 1991's R&B Song of the Year.