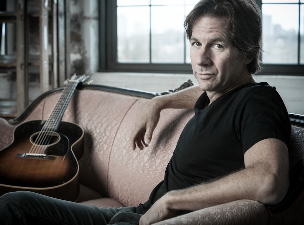 This intimate performance will take place in SPACE's beautiful recording studio. The performance will be recorded. Seating is limited.
Please note that no food is allowed in the studio.
Tickets are will-call only, and we will start checking people in 30 minutes prior to showtime.
Chicago nativeBrad Cole returns to SPACE for a unique unplugged show that will feature allnew material. Cole notes, "In trying todecide what to put on the next record, I thought I'd do a show exclusively ofall the new songs and see what sticks. TheStudios at SPACE will be perfect for this."
The songbookof acclaimed singer songwriter Brad Cole addresses the ups and downs of thehuman condition with both wit and raw insights. Stylistic comparisons putCole somewhere between John Hiatt andJohn Mayer, but as a performer, Colehas uniquely fused a rootsy folk sensibility with old school Bossa andR&B. With Cole's passionate deliverythe sound is moving, unexpected and yet familiar.
The last 18months have been fruitful for Cole, releasing his 3rd album DownThe Line, playing over 100 shows and sharing the stage with greatartists like Shovels and Rope, Dan Navarro, Ellis Paul, Chris Stapleton andMuriel Anderson.
Down The Line was recordedin Nashville and captures a soulful Americana sound. Compared to Cole's previous albums, Exile (2010) and Highway200 (2008), Down The Line is a quiet record, abundant with space. "Ithink it's a reflection of being able to empty a lot of the noise from my headand run directly with what my muse was giving me," says Cole. "It addresses theemotions of being uprooted and unstable, but somehow a message of hopeprevails." Roots Music Reportscharted "Down The Line" as one of the "Top 20 Roots/Country Americana albumsfor 2013.