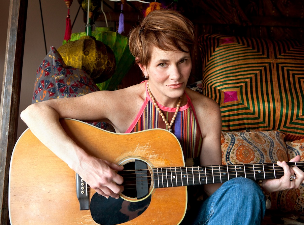 On All Fall Down, Shawn Colvin's third Nonesuch disc, the singer-songwriter enlisted as producer her longtime friend and occasional band-mate, guitarist Buddy Miller. The sessions, at Miller's home studio in Nashville, Tennessee, were distinguished, as Colvin describes them, by a kind of back-porch bonhomie. An open-door policy encouraged drop-ins from a number of stellar musicians, including singers Emmylou Harris, Allison Krauss, Mary Chapin Carpenter, and Jakob Dylan as well as fiddle-player extraordinaire Stuart Duncan. The easygoing atmosphere, however, did not prevent the incisive Colvin, on these 11 new tracks, from examining some hard cold truths. Artfully pared-down arrangements mirror the compelling emotional directness of Colvin's songs, in which she addresses the dissolution of a relationship with the sort of dry-eyed candor that has long been a hallmark of her work. The material often took shape with Colvin performing live in the studio, singing and playing acoustic guitar, and the tracks were then subtly embellished by an impressive ad hoc combo Miller had convened, featuring Bill Frisell on electric guitar, Viktor Krauss on bass, and Brian Blade on drums.
"I didn't have a specific theme in mind when I started writing," Colvin admits, "but I think the album is imbued with a sense of loss. I had gone through a relationship that didn't work out. I'm getting older and so are my parents. So it's a kind of breakup album, if you will. Not quite about reflection as much as it is about working through something painful. It portrays a sense of loss and redemption and "—she hastens to add—"resolution."
Shawn Colvin will also be performing at SPACE on Saturday, April 5th. For tickets, click here.