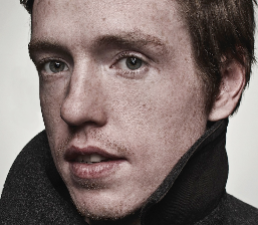 This intimate performance will take place in SPACE's beautiful recording studio. The performance will be recorded. Seating is limited.
Please note that no food is allowed in the studio.
Tickets are will-call only, and we will start checking people in 30 minutes prior to showtime.
Danny Malone is one of the best musical movements to ever come out of Austin, Texas, and a lot of good things have come out of Austin, Texas.
His new album 'Balloons' solidifies him as an expert in sincere, powerful songwriting that never sacrifices its poetic finesse. It's as if Danny has taken his heart, fermented it in a 16th century castle in Denmark, and wrung it out over 11 songs, all filled with melodic poetry and great soundscapes. Bottoms up! You'll be drinking some of the finest singer/songwriter brew that has been served for several years. (Music Worth Reviewing)
Balloons was recorded in Denmark, in a 15th Century castle called Engelsholm. The castle is widely believed to be haunted by the souls of tortured slaves housed there many hundreds of years ago, as well as those of the philosophers and Alchemists who freed the castle of slavery after buying it from the Danish King.
Danny and co-producer Mattie Smith spent 10 days recording 10 songs in this castle.