All Upcoming Shows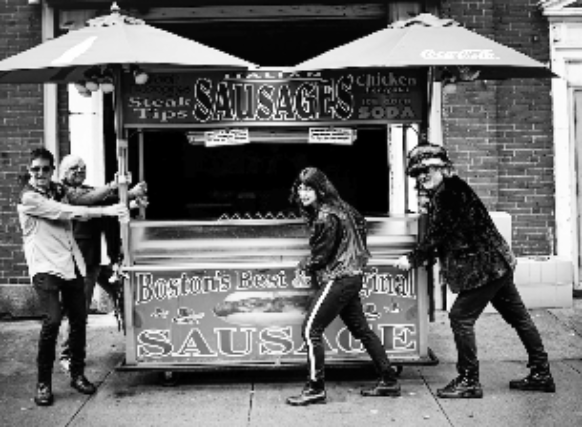 "That's the true harbinger of spring," legendary baseball impresario Bill Veeck once opined, "not crocuses or swallows returning to Capistrano, but the sound of a bat on the ball." This year there's another welcome sign that spring is on the way, that baseball is about to resume its rightful place on the national stage, and that all will once again be right with the world: the new album from The Baseball Project, 3rd, hits the streets a week before the opening day of the 2014 season.
Formed in 2007 by Scott McCaughey (Young Fresh Fellows, The Minus 5, R.E.M.) and Steve Wynn (The Dream Syndicate, Steve Wynn and the Miracle 3, Gutterball), The Baseball Project began as a way for a couple of fans to pay musical tribute to our national pastime – and maybe score some free baseball tickets in the process. But The Baseball Project has since blossomed into a full-fledged, much-loved band in its own right, one which currently includes drummer Linda Pitmon (Steve Wynn and the Miracle 3, Zuzu's Petals) and R.E.M.'s Peter Buck and Mike Mills on its official roster, and one whose following and creativity has steadily grown with each release and tour. Along with 17 ace new songs about baseball, 3rd also showcases the band's musical muscle in ways that 2008's Volume 1: Frozen Ropes and Dying Quails and 2011's Volume 2: High and Inside only hinted at.
"I think this album most represents us as a rock band," says Wynn. "Both how well we play together, and how long we've been playing together in The Baseball Project and in other configurations over the past 30 years. You can really feel it on this record – baseball or no baseball, it's just a good rock record."