All Upcoming Shows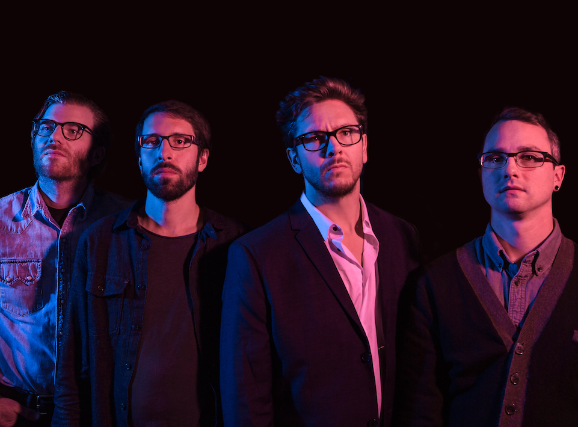 There is no sweet spot upon our delicate balances, just cheap footing and heights that will make your eyes water. The wires are everywhere, strung over the infield of a racetrack, taut across our backyards, between skyscrapers and canyons, between people, or just positioned for us to get from one morning to that coming evening light, unhit, not discombobulated. It could be that a tiny word at a meal, or the faintest of looks over wine will topple us from down below, sending us reeling, arms whipping wildly through an air that's dead set on ripping us right through the safety net, to splatter for fate's janitor to clean out of the lawn or carpet.
Cold wars come in a few sizes, but the warm wars — the ones that burn and give off a fair amount of long stares and result in exasperation and quivering faces – are the ones that Christopher Porterfield of Field Report worries about on the Milwaukee, Wisconsin band's third album, "Summertime Songs." They're suntanned and wind-swept. They've been crying and they've been drinking. These warm wars are the result of chaffing, of friction and boredom. They're caused by everything and nothing at all, just guts deciding to act on a foggy and cowardly, oftentimes mistaken heart's behalf. Some people give up and some people are given up on.
This is an album comprised of songs that are exactly what you think they might be if you'd assumed they would consist of all the nuance and cold shouldering, all of the behind closed doors dramatics and silences and all of the clusterfuckery that two people who used to love each other so madly all too often get to producing. There are no swimming pools and there's no lemonade. There's not even any sunblock, just the rawest of burns. There are no country club couples or tee times to deal with, but rather the kinds of nobodies we ourselves are and are surrounded by and we have to figure out how the work's gonna get done, how we're going to keep our clothes on, how we're going to get someone to want to randomly take our clothes off or what can be said to put all of the pieces back together so that some form of happiness can return home.