All Upcoming Shows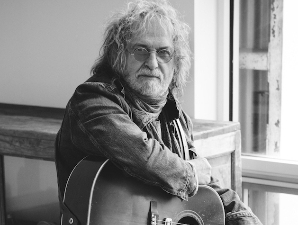 A leading figure of the progressive country movement of the 1970s, singer/songwriter Ray Wylie Hubbard remains best known for authoring the perennial anthem "Up Against the Wall, Redneck Mother." Hubbard formed a trio named Three Faces West, which regularly performed at the Outpost club in Red River, New Mexico, a musical hotbed also trafficked by artists including Steve lb and Bill & Bonnie Hearne. Upon the breakup of Three Faces West, Hubbard toured the Southwestern coffeehouse circuit as a solo act before forming another group, Texas Fever; they too proved short-lived, and he returned to New Mexico to again take up residence at the Outpost.
While in Red River, Hubbard rekindled his friendship with Walker, who in 1973 recorded Hubbard's most famous composition, "Up Against the Wall, Redneck Mother," on his acclaimed Viva Terlingua LP. The success of the album guaranteed Hubbard instant cult status within progressive country circles, and at the same time, he set about organizing a new backing band, dubbed the Cowboy Twinkies. Considered by many the first cowpunk group -- their regular set lists included everything from Merle Haggard songs to a show-stopping cover of Led Zeppelin's "Communication Breakdown" -- the Cowboy Twinkies' music met considerable resistance in both country and rock quarters; frustrated, Hubbard funded a demo tape that won the group a contract with Atlantic. However, the label left the band in limbo, and they finally jumped ship to Warner Bros., which shipped them off to Nashville to record their debut LP, Ray Wylie Hubbard & the Cowboy Twinkies, released in 1975.
Hubbard did not resurface prior to 1978, when he signed to Willie Nelson's short-lived Lone Star imprint to record Off the Wall, which contained his own version of "Redneck Mother." The following year Hubbard acquired a new backing unit in the form of the Lost Gonzo Band, previously Walker's supporting group; comprising guitarist John Inmon, bassist Bob Livingston, and drummer Paul Pearcy, they recorded the live LP Caught in the Act. By 1984, Hubbard was backed by the Bugs Henderson Trio, which featured guitarist Henderson, bassist Bobby Chitwood, and drummer Ron Thompson; with them he cut another live effort, Something About the Night.
Hubbard didn't record for another eight years, instead building a small but loyal following through constant touring. Finally, he issued Lost Train of Thought on his own Misery Loves Co. label in 1992, followed in 1995 by the Dejadisc release Loco Gringos Lament. Dangerous Spirits appeared two years later, and in 1999 Hubbard returned with Crusades of the Restless Nights. Eternal & Lowdown, which was issued in summer 2001, captured the haunting poetics of religion, philosophy, and salvation. It was followed in 2003 by the raw and gripping Growl, the laid-back Delirium Tremolos in 2005, and Snake Farm in 2006. Hubbard's near constant touring schedule and curating his own Grit 'N' Groove Festival in 2009 and 2010 kept him busy. He eventually emerged with A. Enlightenment B. Endarkenment (Hint: There Is No C) in 2011, and followed it up with The Grifter's Hymnal in 2012. In April 2015, Hubbard released another self-produced set, The Ruffian's Misfortune, which like his previous two albums was released through his own Bordello Records imprint.